It's Hot for the Flowers Too!
The heat of the summer affects both you and your flowers; here are three easy tips to protect them from when they leave the store to when they arrive at your house.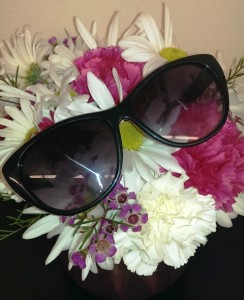 1. Keep Hydrated
Cut bouquets are placed in a water holding foam which should hydrate flowers for 24hrs; but with this heat flowers will want to drink more often. Remove the foam and place your flowers in a vase of cool water, preferably as soon as possible (or within a few hours from when purchased)
 If the flowers are prearranged, top up the container when they arrive at their destination. Continue to fill the container daily.
 2. Keep Cool
If transferring flowers in a vehicle ensure the car is cool and avoid placing the flowers in direct sunlight. Try not to leave the flowers unattended in the car for more then a few minutes, as we all know how quickly the space can heat up!
 3. Continuous Care
So now your flowers have settled into their new home. Place them in a location out of direct sunlight, keep the container topped up changing the water when it becomes murky, and giving them a fresh angled cut every few days with a sharp knife.
Happy Summer!