We Don't Specialize we make every order special!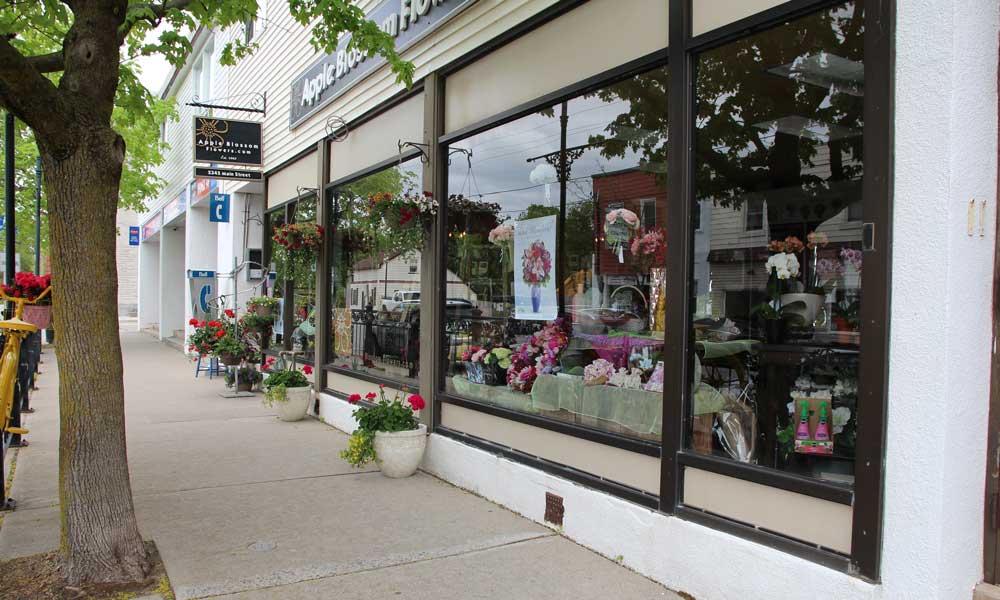 Hours of Operation
Monday to Friday 9AM to 6PM
Saturday 9AM to 5PM
Open Sundays by Chance
Apple Blossom Flowers Orono
5345 Main St. Orono. ON. L0B1M0
905-983-9155
Apple Blossom Flowers Newcastle
Has now moved permanently to Orono Location
46 King Avenue E. Newcastle, ON. L1B1H6
905-987-3155
Toll Free Number:  1-800-326-2184
Email: info@appleblossomflowers.com Fax:  905-983-9156
The Arrangements were beautiful.
Sara R.
Apple Blossom Flowers
We don't specialize, we make each order special!
Orono 905-983-9155   |   Newcastle 905-987-3155   |   Oshawa 905-433-2515  |   Toll Free 1-800-326-2184